The health benefits of stretching machines at gym or home
Stretching is no doubt one of the best exercises and it mainly performs the slowing down the pressure and heartbeat of the body after heavy and strenuous workouts. These workouts such as weight lifting, pulling and others need the high temperature of the body and after doing these, a "cool down" is most needed for the body which is possible from stretching exercise only. There is the number of benefits of stretching machine exercises and let we discuss few among them: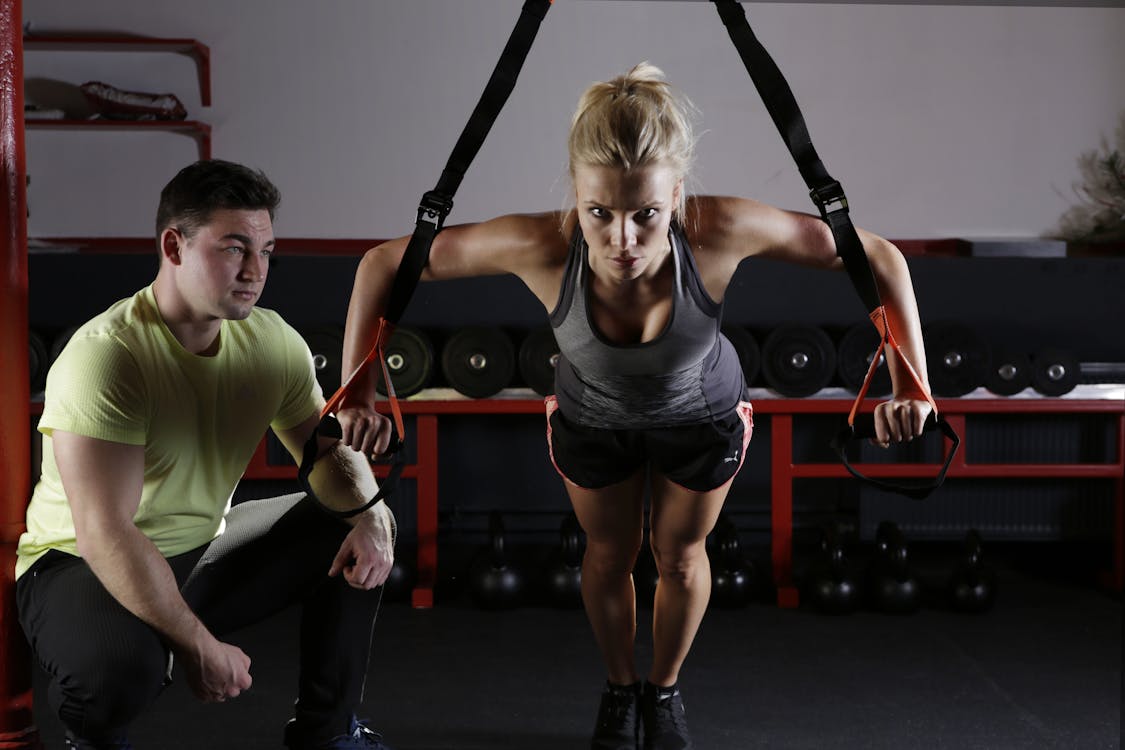 Stretching for obesity: Yes! It is somewhat not believable to many people but it is true that various stretching poses help you to reduce the unwanted fat from your body. Though stretching is cool down mechanism it works to squeeze and stretch the various muscles and other parts of the body due to which the fat is also slightly reduced.
Stretching for heart's health:
Many people's across the world suffering from heart disease. These heart diseases are occurring in the number of ways and stretching is also very helpful to overcome various kinds of heart issues. The stretching for at least 15 to 30 minutes in a day leads to good cardio health and it controls the heartbeats as well as blood pressure.

Stretching for blood pressures:
Stretching is also one of the best exercises for control blood pressures especially the high blood pressure patients. Blood pressure (high) happens due to the thickness of artery and stretching helps to reduce the bad cholesterol from the arteries which are a cause of high blood pressure. Stretching controls and bad cholesterol and gives a proper flow of blood to the body which is ideal for the human body.
Stretching for reduce stress:
It is proved by many physicians and doctors that stretching is the best exercise for reducing the stress of body. Stretching reduces the tension from various part of the body especially joints and not only physical stress, it is also helpful for reducing the mental stress.
Stretching for good posture:
Posture is very important for everybody as it reflects your personality and good posture is the dream of every person. Stretching is very important for every type of peoples whether they are healthy or lean, as it results from good body posture of all type of guys. Stretching is best for those who are dreaming of becoming any model and needs the perfect body posture.
The above-discussed points are the health benefits of the stretching but another major concern is that how stretching is achieved of how we can do it daily. There are many ways by which you can perform stretching exercises and initially, whether you choose any option, you must hire a trainer to learn the stretching moves.

Stretching moves are not too hard to learn but it is recommended for better results to hire a trainer so you can learn moves fast and start on your own. Another major option is to buy the stretching machines so you can practice anytime at your home.
What are exactly the benefits of machines?
There are many health benefits and one of the most important is that you can do it at your home anytime. These stretching machines do not need any trainer at all and you can learn the moves from their manual guides and DVDs coming along with machines.

• Customize machines as per your need: yes! One of the major benefits of these machines is that you can customize it as per your requirement. Various modes are there on these machines due to which you can give the stretching to various parts of your body. If you want to stretch any particular area of your body then you can also do that, else if you want to stretch the whole body then an option for this is also there.

• Stretching machines give proper exercise to the body: We are not sure completely about the way or procedure of traditional exercises which also affects the result but if we use any stretching machines then we are sure this is going well and perfect. The perfect and correct stretching exercises give good results and stretching machines plays the very important role in that by using which, you are sure that all is going well and perfect.